"EVERYTHING has a spark of the infinity in it, encased within an outer shell. The transparency and opacity in a painting, the light and dark, all the pairs of opposites, work together like the finite and the infinite. It's all spiritual. That's what it comes down to."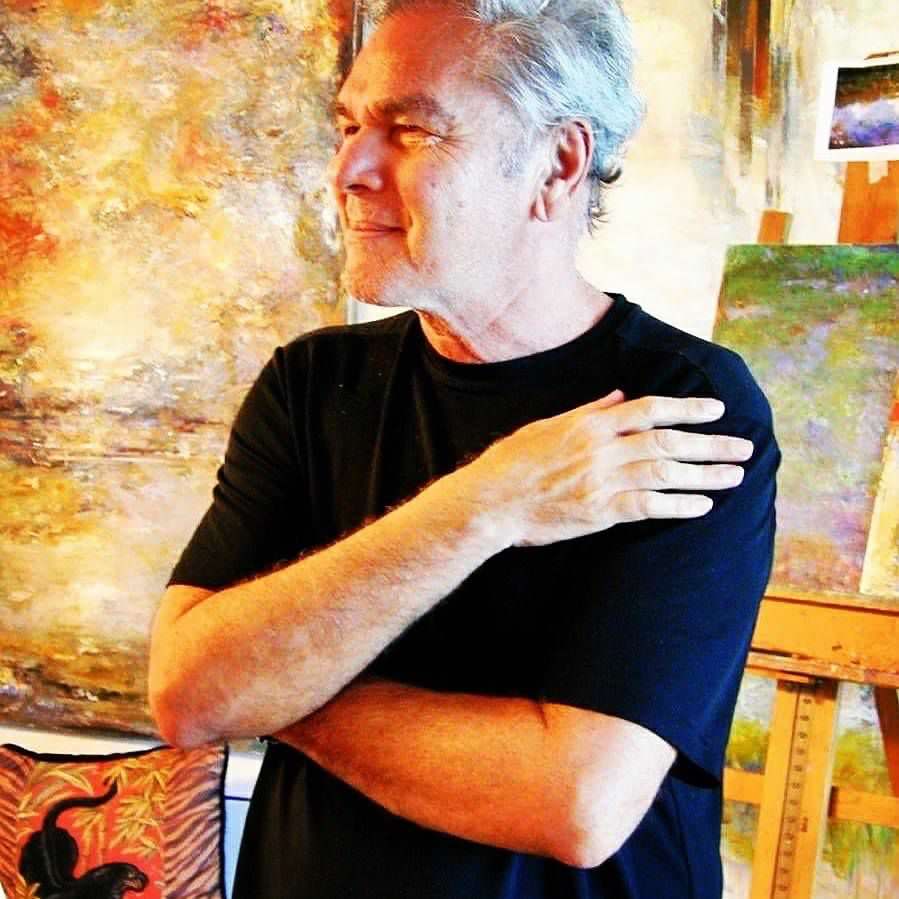 The paintings, drawings, and mixed media work of Francesco Agresti bring a unique lyricism to a wide variety of subject matter – from realistic portraits and landscapes to thoroughly abstract yet highly emotive compositions. Francesco draws from numerous techniques and visual approaches he has mastered in over 40 years of full-time dedication to fine art to produce a truly original body of work that defies stylistic categorization.
Francesco was born in Itri, Italy where he spent his childhood before coming to the Bronx, New York. In New York, he earned a BFA and MFA from Hunter/H.H. Lehman College City University of New York – C.U.N.Y. and found his first success as an artist. He was represented by several galleries in the United States, mostly in New York City, before moving back to Italy for some years to paint, to teach at Laverne University, Napoli, Italia and to tend to his family's olive grove.
Francesco returned to the United States in the early 1990's, teaching in North Carolina, where he was a professor of visual arts at different state colleges and universities.
Later, Francesco found paradise in Venice, Florida, where he paints in his beachside studio and teaches at the Venice Art Center. Francesco maintains a studio in Le Campetelle, in the campagna — countryside — of his home town in Italy.